HELLO. Hi. Welcome.
The lovely Virginie at
Chouett
is hosting an amazing Xmas Tour to promote YA - so I thought hey, why not? I love YA.
It's that time of year again folks. This time last year I failed miserably to do a top 10 (or even a top 5) list of my favourite reads of the year. But I'm determined to up my blogging game for 2017 and what better way than to end 2016 with a list of the best books I've read throughout the year?! (Note: I'm listing books I've read throughout the year, some of these may be 2017 releases.)
It... was hard. I won't lie. And I feel awful about some of the books that aren't on this list because... Top 10 init.
Anyway... moving on. Let's get onto it.
SURPRISE SURPRISE.
Who didn't see this coming? I've been yodelling about this series since it's birth and it's my favourite of all time. This is the final book in the Blood for Blood series which is a Romeo & Juliet inspired story with a mafia twist. The most exhilarating rollercoaster of a ride you'll ever experience, I can guarantee. It was my most anticipated read and it did not disappoint! Holy smokes. What a heartbreakingly beautiful ending. Perfection. My favourite book I've read this year. Love it.
I was completely taken by surprise by this staggeringly good debut. Again, another 2017 release that I had the glorified chance to read early and it blew my mind. Such a beautifully written and heartwarming story with the most magical writing and cast of of characters. I love Wing Jones to the moon and back and am so thankful that such a book now exists in our lives. Come January, you must read it!
If you haven't been seeing my constant tweets and fangirling about this book then my friend, you are very much out of the loop. This is one of those books where I had 'that kinda feeling' where I knew instantly that this would be a book that I'll love. A story set in a magical circus-like world? SIGN ME UP. It also helps that I was given a gorgeous UK ARC from the lovely people at Hodder. It was an absolute blessing to have been able to read this in 2016 because... well, it's not out until 2017. It's such an enigmatic story, rich and vibrant in characters and writing and captured my heart. I even began doing fan art...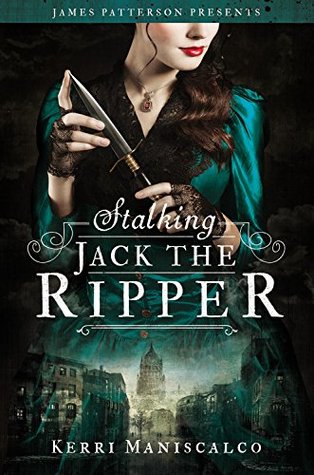 Can I just say, that this is one of the finest books I have EVER read in my time?! Just the insane amount of research it must have taken for this book - I can't imagine. The writing, the mystery and dark and brutal themes of this Jack the Ripper spun story set in Historical London was one of the biggest joys I've experienced. It constantly kept me guessing, teetering on the edge of my seat with my heart pounding and swooning over characters Audrey Rose and Thomas Cresswell. Just wow. Atmospheric and gripping from page one which will leave you wanting more.
Though relatively short, this was one book I had to include in this list. It was just one of the most beautiful pieces ever written and in such a short span of pages and words, Non has introduced us to a new cast of characters with souls - realistic and flawed. Non is just a phenomenal writer whose books touch my heart. This book made me tear up so bad at the end - which is why it's on this list. So moving and emotional, I was invested since beginning to end. If you're ever looking for a quick read about meaningful friendship, love and loss - this is for you.
If you haven't heard or picked up this series yet then you are making some seriously bad life choices my friend. I've never been one for Sci-Fi space opera-y types of books but when I read Illuminae last year - I was left with my jaw dropped, completely floored by the incredible highly imaginative story and world. The follow up to Illuminae was perhaps one of the best reading experiences I've ever had because we're reading through documents and pictures rather than your usual words printed on paper in chronological order. It had my blood pumping, it had me roaring with laughter and gasp dramatically at the plot twists. This is just one of the greatest series ever invented. I can't fault this book at all.
Did you honestly think I wouldn't include #boybandlit in this list? Heck, we're going with my favourite out of my endless collection. I was ecstatic when I found out that Songs About A Girl was an ACTUAL BOOK that would ACTUALLY EXIST because it had all the elements I was itching to read about. I loved everything about it and if you've ever been a fan of a band, then you can relate so much with Charlie. The best thing is -it's a series! I can't wait for the next masterpiece and return to my beloved characters.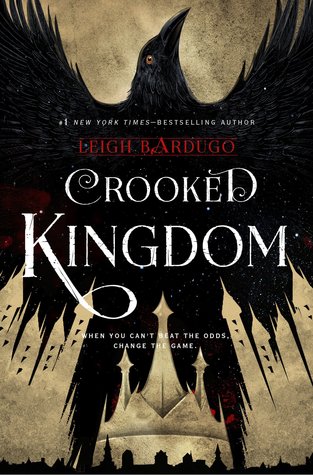 Hands up if this wasn't on your most anticipated reads list for 2016? If you got your hand up then you're lying. I'm so glad I picked this up when the duology was complete because DAMN, Six of Crows ends on the worst cliffhanger! I got to enjoy it thoroughly. I happened to be going through a phase or slump where I couldn't get into anything I was reading. Like I lost that spark when reading - but Crooked Kingdom reignited it. I loved it. LOVED IT. It was brilliant and breathtaking and just screams TALENT. Because Leigh is a freaking fantasy EMPRESS. I was so satisfied by this duology and it's conclusion. Diverse, complex characters with charm. It was truly an honour to read it.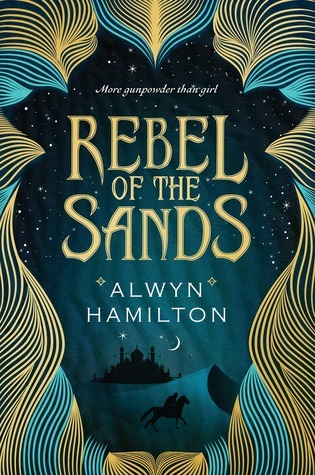 There have been some really great debuts this year! One of which is this pretty thing. This glorious bundle of happiness written by one of my favourite people EVER. Alwyn has taken the world by storm with her fantasy debut that is the first in a new series. This rich and highly imaginative world filled with a diverse cast, magic and middle-eastern themes had me falling head over heels in love. It's such a fantastic start and one I will never stop recommending.
And the award for the best YA book representing Mental Health goes to - Louise! I was absolutely blown away by this masterpiece of a story that explores agoraphobia and anxiety. All sorts. And it's written RIGHT. I have never read such an accurate representation of how mental health can affect ones life and Louise has nailed it with an honest and powerful voice. It's one of the best books out there and a bittersweet story about family, love and friendship as well as many other elements. Beautiful. Just beautiful.
I've read so many incredible stories this year and we still have a few more days to go! 2016 has been awful but in terms of book releases and news, it's been a real treat. I'm very much looking forward to seeing what 2017 brings!
What were your favourite books that you've read this year? Any on my list that has made yours too?
Have a very Merry Christmas everyone and a Happy New Year! Let's hope 2017 is one filled with love and happiness and peace.